PLAY MUSIC CONFERENCE
ARTIST PERFORMANCES
BADGE HOLDERS MUST BE 21+ TO ATTEND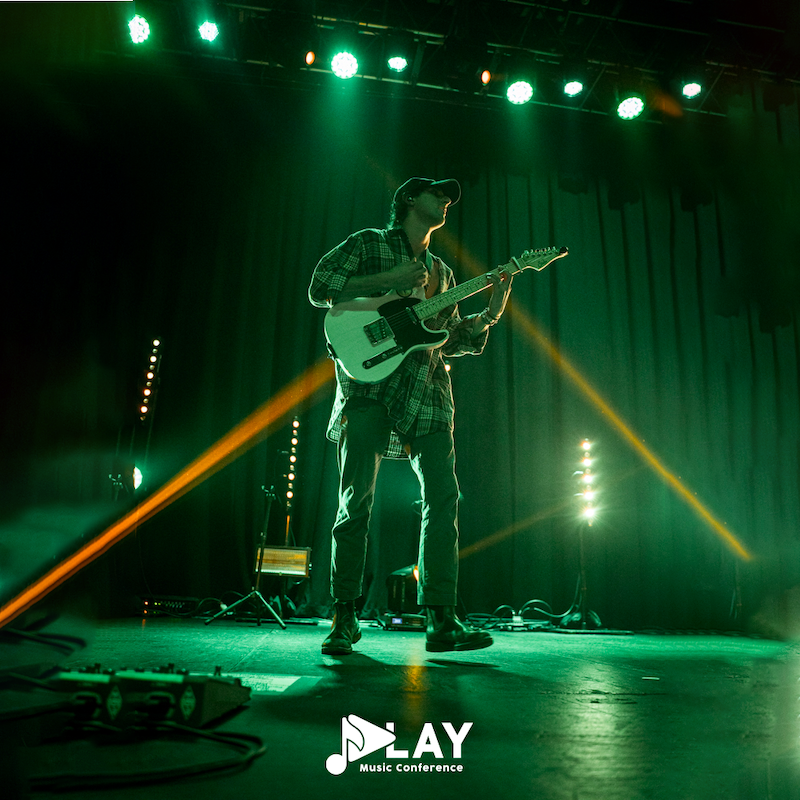 THURSDAY – FEBRUARY 16TH
PLAY VIP KICKOFF PARTY & AWARDS CEREMONY
PRESENTED BY THE MECHANICAL LICENSING COLLECTIVE & MYXT
MILKBOY PHILLY (1100 CHESTNUT STREET)
7:00PM – 12:00AM
*OPENING ACT*   Serene Salinas
*HONORING LOCAL MUSIC CHAMPIONS AWARD CEREMONY*
Dyana Williams
Councilman David Oh
David Ivory
John Harris
*CLOSING ACTS*   Maro DēLo // Em // Jack Fanselau // Mona Mee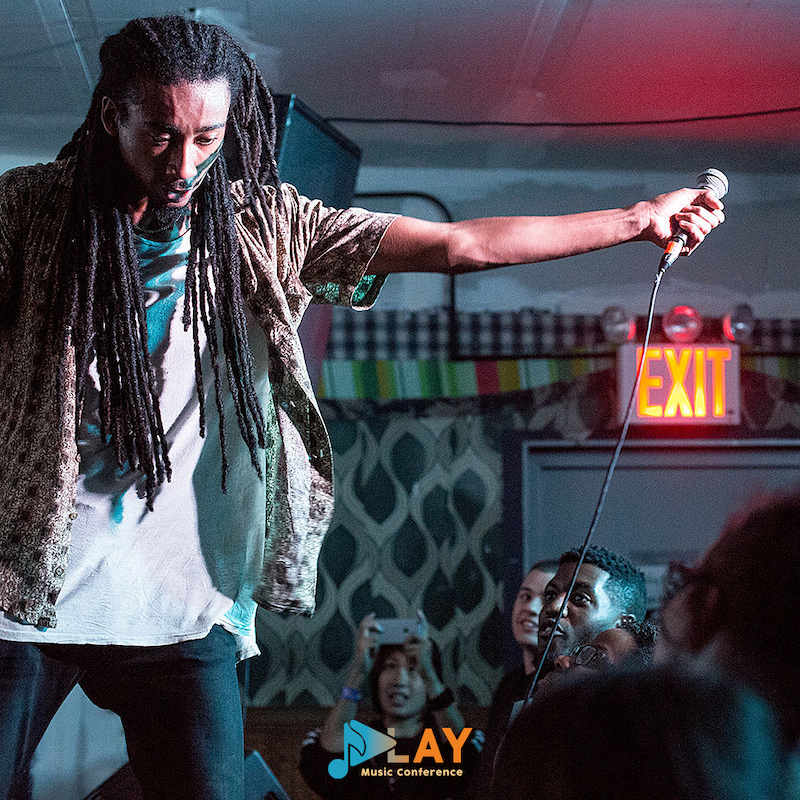 FRIDAY – FEBRUARY 17TH – 8:00PM – 2:00AM
SOUTH STREET & SOUTH 3RD STREET
REEF LOUNGE (UPSTAIRS) – 605 South 3rd Street
*5 Management Showcase (ft: Dreartist // CL Sounds)
*All Bout Business Showcase (ft: Spookvocals // Env0ux // Sth Madness) 
*Clowette
*Mill of Fire Showcase (ft: Fire Nation Flamez // Moody 1400000 // Lights Out) 
*Othawurld Muzik Group Showcase (ft: Spadeone the Redd*OMEGGa // K.N.O.T.S. 
Landing Headstrong // CAL XI // RHYMRCKA // V.Lov)
*Supreem Da Rezarekta'
*Katherine Swain
HIS & HERS LOUNGE (UPSTAIRS) – 216 South Street
Big Rick Energy // KNUCKLËHEAD // Madison Ryan Band // Violet Fire //
Nitro Nitra // The Warhawks
O'NEALS PUB (UPSTAIRS) – 611 South 3rd Street 
Ash Bird // Laura Cheadle // Kevin Roy Correll // Sean Eric // Dina Layzis & Artem 
Tenkeli // Trav Torch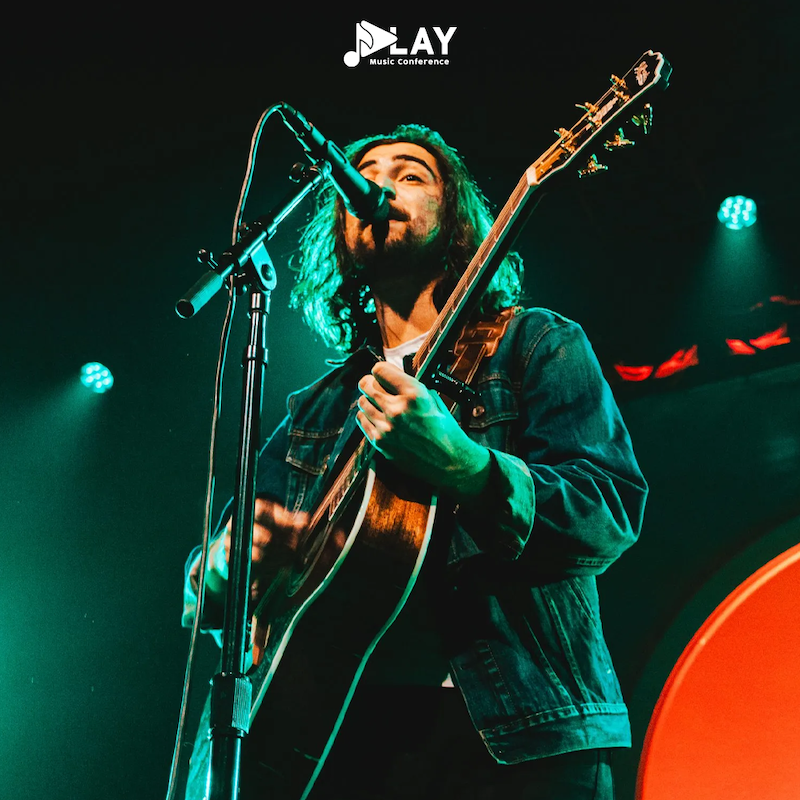 SATURDAY – FEBRUARY 18TH – 8:00PM – 2:00AM
SOUTH STREET & SOUTH 3RD STREET
HIS & HERS LOUNGE (UPSTAIRS) – 216 South Street
Big Fat Meanies // Mystik Fool // Native Sons // Shame Penguin //
Sick Century // Mob Rock Records Showcase (ft: Test Human // Rotten Rollin // 
Slokill // RAH NRG // Talmadge Pearsall)
MILKBOY SOUTH STREET (UPSTAIRS) – 401 South Street
Don't Call Me Tina // Jeff Ehling // The Fourth Son // Freez Da Iceman // Craig 
Greenberg // Lady Boss // Erin Porter
O'NEALS PUB (UPSTAIRS) – 611 South 3rd Street
Maria Arroyo // Kate Assiran // Minerva // Pep Rally
$25 Submission fee includes the following:
Submission Entry to perform at PLAY MUSIC CONFERENCE 2023 [Powered by Myxt]

Special '2 for 1' promo code to attend PLAY MUSIC CONFERENCE (Valid for $55 Full Badge or $99 VIP Badge)

One (1) Buzz Bag

Your submitted song added to our official PLAY MUSIC CONFERENCE playlists on Spotify, Apple Music, & YouTube Music

Placement of (1) promo item in our registration Buzz Bags (i.e. band flyer, CD, flash drive, sticker, etc.) **Item MUST be able to fit in bag & received at PLAY HQ on/before 2/7/23
Submissions are COMPLETE! Thank you to ALL ARTISTS that submitted to perform. We'll see you at PLAY!
We are excited that you want to perform at PLAY Music Conference 2023! 
We are looking for ALL GENRES of music for our multiple venues on the legendary South Street in Philadelphia. The only way to submit for PLAY is right here, through our website portal.
Our submission fee is $25.00 USD

Our performance finalists are picked from an outside committee

By submitting your music, there is no guarantee you will be chosen to perform

Each paid artist submission will also receive the marketing considerations listed above

PLAY has partnered with musician forward technology company MYXT to power our music submissions for showcase consideration.
**HOW TO SUBMIT FOR PLAY MUSIC CONFERENCE IN A FEW EASY STEPS**
   

Go to

myxt.com

to create a FREE ACCOUNT & use the Myxt demo

   

Upload YOUR (1) BEST SONG file into the "Upload Audio" section

   

Once song is uploaded, click the 3 dots (looks like a traffic light) to the right of the track

   

Click "Share As A Link"

   

Click "Allow Downloading" Slider

   

Click "Save"

   

Click "Copy"

   

Paste this copied Myxt link into the PMC submission form above & complete the rest of the form questions

    Pay the $25.00 submission fee
Please Note: Artist submission fees are non-refundable & payment does not guarantee showcase performance.
THANK YOU & GOOD LUCK FROM TEAM PMC!